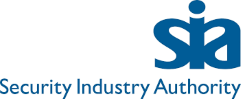 Background
Contract recruitment through RM6160 framework
The Security Industry Authority (SIA) was looking for an SC cleared Interim Incident Manager to join the team to fill an existing skills gap
The Client
The Security Industry Authority (SIA) is the organisation responsible for regulating the private security industry. It is an independent body reporting to the Home Secretary, with two main duties; compulsory licensing of individuals undertaking designated activities within the private security industry; and managing the voluntary Approved Contractor Scheme, which measures private security suppliers against independently assessed criteria.
The Challenge
Jumar identified that SIA had a requirement for an SC cleared Interim Incident Manager to join the team to fill an existing skills gap. Due to the nature and urgency of the requirement, the SIA required a route to market that would enable them to bring someone on board in short timescales. The SIA and Jumar agreed the RM6160 Non Medical Temporary and Fixed Term Staff Framework would be the most suitable as a quick route to market.
The solution
Jumar used its knowledge of the public sector and its network of security-cleared candidates to identify suitable qualified candidates that met SIA's criteria. Jumar navigated the SIA through the process from submission to start date in 3 weeks.
The benefits
The SIA was delighted to get a vetted security cleared candidate on board in such a short space of time and within budget.
Share article: