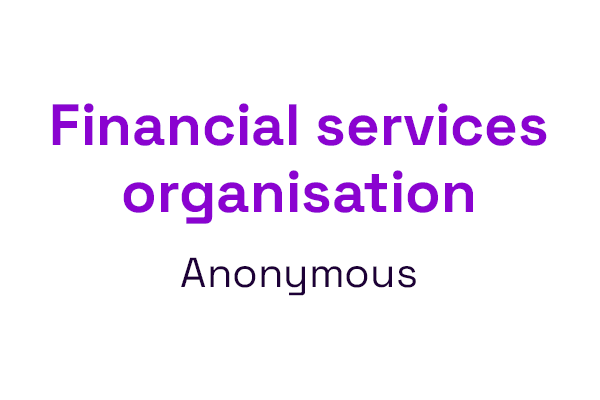 Background
SharePoint: Document Management
This leading global financial investment company was looking for a document management system that would allow for auditing, be easy to manage, meet new compliance regulations, integrate with its ERP system and have low overheads.
The Client
This leading global financial investment company plays a major role in the development of sustainable investing. Using in-depth research, it gains a balanced strategic view of the long-term potential growth of the economy for specific regions and industries. Although predominantly a UK company, it has offices in Rome, New York, Sydney and Singapore.
The Challenge
The company's business documents were stored in multiple locations; on shared network drives (with complex folder structures), on laptops and spread across individual mailboxes. Documents were frequently duplicated in several locations, leading to confusion and inaccuracies over which document was the latest version. The challenge was to provide a system that would allow for auditing, be easy to manage, meet new compliance regulations, integrate with their ERP system and have low overheads.
Whilst aware of some of SharePoint's capabilities as part of its new Office 365 subscription, the organisation had no internal SharePoint expertise. The following requirements were identified:
A searchable, secure central store for all business-related documents
Availability of all current Policies and H&S documents
A simple and fast way to move documents from emails to a central repository
Anywhere controlled access to centrally stored documents
Retention periods based on document classification
Controlled distribution and circulation of documents
Full audit trail for individual documents
Secure data sharing with its ERP system SAP ERP ver. 6
Links to frequently used company applications
Real-time access
Accessible from mobile devices such as smartphones and tablets
Available in local languages and local currencies
The Solution
Jumar's lead SharePoint Architect worked closely with stakeholders across the business to lead the agile delivery of the document management solution, ensuring all requirements were catered for, any in-house developed functionality worked correctly and that client expectations were met.
Within 9 months the client was using a new SharePoint environment that incorporated the latest 'out of the box' features as well as connecting seamlessly to their ERP system. The SharePoint environment contained an Intranet that is now the standard homepage for all employees, allowing quick and clear access to all applications required to perform routine tasks. Employees also have secure access to business information from a range of mobile devices, so that it can be accessed anytime, anywhere.
The compliance department also has greater control over the flow of critical information and can prevent any inappropriate external sharing of confidential information thanks to the configuration of the built-in Compliance and Security settings within Office 365. The IT department on the other hand, now have a full document audit trail and can quickly supply HR or Compliance with any GDPR breaches.
The CEO and fellow directors have expressed their delight at the painless and smooth transition to this new technology. Already they are seeing a significant increase in the amount of collaboration between departments and their global offices. Their annual external audit was also their smoothest with the auditors commenting on how it eased their time onsite. Additionally, the company is seeing considerable licencing savings and a noticeable reduction in errors since the SAP ERP system connected to SharePoint. Due to this successful project, the company are now looking at other areas to exploit SharePoint and to automate other internal processes.
Share article: