Providing extensive domain expertise and consultancy services in support of large, complex IT architecture projects, maximising investment in cloud and bespoke solutions while leveraging cross-platform technologies.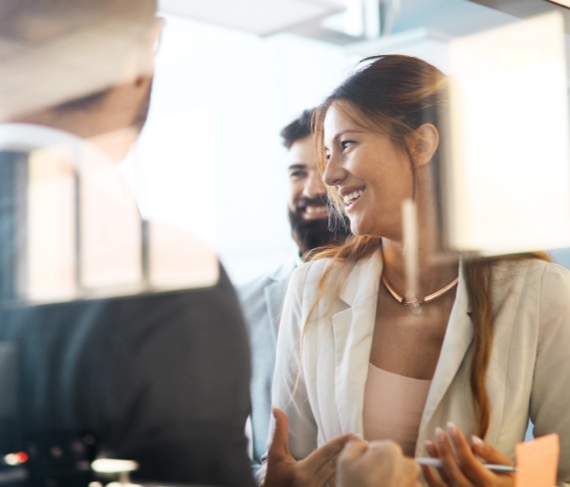 Our expertise
We have more than 20 years' experience in domains such as enterprise architecture, cloud computing, bespoke solutions design, and business applications such as Microsoft Dynamics. Over its many years of experience, Jumar's multi-disciplined Architecture team has adopted and led the creation of many forms of best practice. This experience drives delivery, from the principles, policies and standards needed to provide architectural governance to the technical subject matter expertise to achieve the right result.
Our approach
Jumar's architecture services are flexible and pragmatic in order to suit your business needs. Whether your aim is to rationalise your application estate, move towards a microservices model or embark on a digital transformation project, our structured approach will help you de-risk, reduce complexity and scale your operations.
Typically, architecture engagements begin with Discovery, which confirms the business problem definition and provides solution options (including conceptual target architectures) and recommendations.
Once an option has been chosen, Solution Design follows which considers people and process, as well as technology (integration, data, infrastructure, etc.) at a more granular level.
The logical and then physical architecture are typically developed as part of an Agile development, underpinned by enterprise, solution and technical architecture assurance.
Why Jumar
Flexible
A flexible partnership approach – engage on an augmentation, fixed price, time and material or managed service basis
Experienced
An experienced multi-disciplined team of architects, covering architectural disciplines from enterprise and solution through to application and technical
Bespoke
A technology agnostic, bespoke, client-driven approach