Expert testing and assurance, from a holistic managed service to specialist testing in areas such as performance and automation.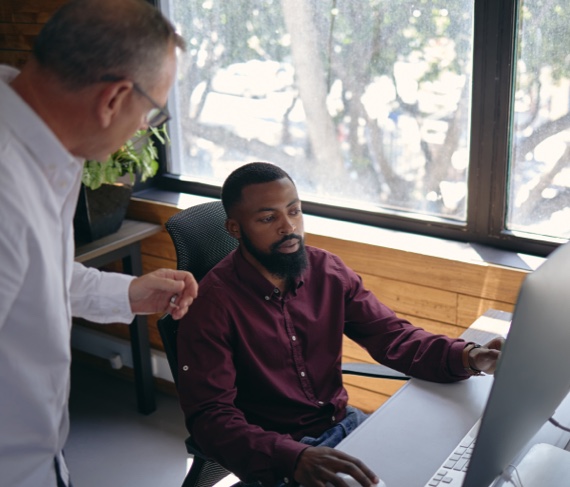 Our expertise
Testing consultancy and managed services covering all testing disciplines, utilising best-of-breed tools, alongside tried and tested methodologies. These can be engaged discretely or as part of a broader Jumar engagement. Jumar has specialist domain experience in financial services (insurance and retail banking) and the public sector (Central Government).
Our approach
Whether we are deploying our own tooling and recommending a methodology, or integrating with yours, Jumar adopts a partnership-focused, outcome-based approach.
Jumar engages to understand your strategic and organisational objectives, to ensure any solution meets the needs of your organisation, be it the augmentation of a specialist testing resource or a full testing managed service.
Why Jumar
Bespoke
Objective, technology agnostic testing consultancy designed to support your business and organisational goals
Flexible
A flexible approach to testing, from a holistic managed service, specialist consultancy or the augmentation of an individual resource
Cost-effective
Cost-effective approach, utilising areas such as automation to maximise value
Experienced
A diverse range of experienced in-house test practitioners, highly skilled in determining the optimum approach for your circumstances