Expert Business Analysis flexibly engaged to support a range of outcomes – from strategic capability reviews through to user story creation.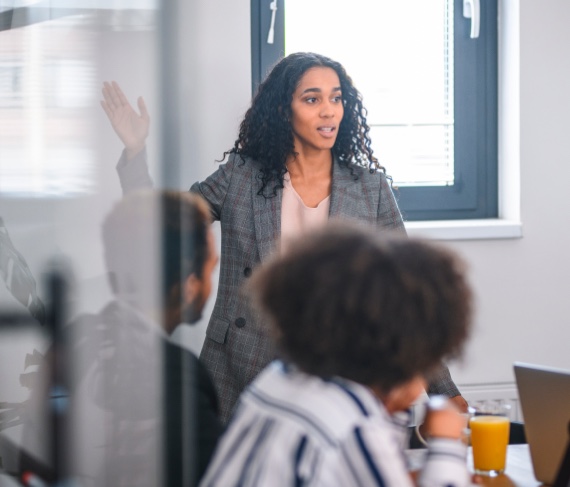 Our expertise
With deep domain expertise in insurance, retail banking and Government, Jumar's Business Analysis practice works with a diverse range of methodologies from Agile SAFe to Waterfall, utilising frameworks such as BPMN, UML and POPIT to define requirements to ensure the right outcome for customers.
Service offering
A discreet time-boxed engagement to review an organisation's or department's capability. This holistic assessment, led by an expert Jumar practitioner, delves into people, processes, tools, ways of working and methodology. The output is a pragmatic set of recommendations to achieve the desired outcome, highlighting risks, issues and considerations.
Expert Business Analysis services flexibly delivered, the practice could support your digital transformation or the development of a new application or simply increase your capacity for a defined period of time. Jumar adopts a way of working and tools that fit with your existing operations. Typically engaged on a time and materials basis.
A full managed service whereby Jumar manages and delivers all Business Analysis services, ensuring the right tools, processes, people and methodologies are in place to deliver the right outcomes. Typically governed by a service level agreement and key performance indicators – ideal to meet significant change whilst focusing on your core operation.
Our approach
Every engagement is characterised by Jumar understanding the objectives, culture and ways of working – whether it is the deployment of a single Business Analyst or a full managed service. This ensures the right outcome as Jumar is able to bring its skills and experience to bear.
Why Jumar
Sector expertise
Deep domain expertise in Financial Services including insurance and retail banking, and Government
Experienced
Multi-disciplined and skilled Business Analysis team ranging from UML and systems analysis through to large workshop facilitation and stakeholder engagement
Flexible
Flexible engagement models to suit every required outcome – including time and materials, fixed price through to call-off contracts and full managed service