Delivering innovative, end-to-end digital transformation programmes – realising your vision and strategic roadmap while driving your organisation's growth.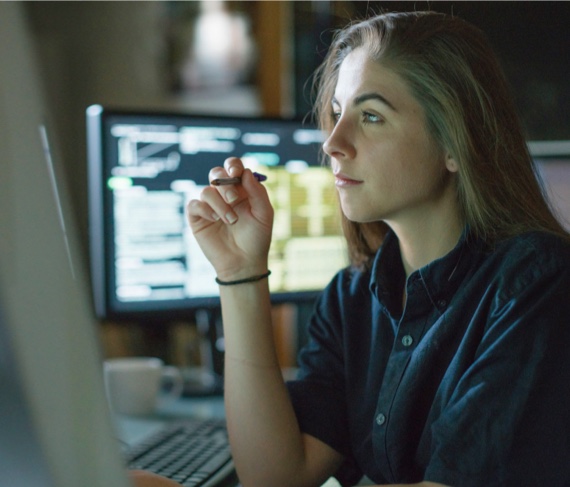 Our expertise
The combined experience of Jumar's delivery practices provides a cohesive solution to any digital transformation challenge.
From inception through to business-as-usual operation, our team develops and assesses your strategy, understands and analyses existing processes, and delivers cloud-based transformation underpinned by strong governance, leveraging emerging technologies where appropriate.
Our approach
Jumar's strength lies in the sum of its parts. Its delivery practices work closely to deliver a complete digital transformation offering – with specialist in-house knowledge to tailor approaches to the unique challenge of individual industry verticals, or public sector bodies.
Each practice (Architecture, Development, Business Analysis, Project Management) is headed up by a highly experienced expert – and draws upon an affiliate network of specialist knowledge and tooling where appropriate.
Why Jumar
Sector expertise
Deep domain knowledge in Government and Financial Services, including insurance and retail banking
Innovative
A holistic approach whereby technology is utilised as an enabler and accelerator
Flexible
Flexible engagement models, from targeted professional services through to an end-to-end managed transformation