The creation of seamless, accessible and intuitive journeys through the digital service which improve the user experience while driving engagement with your customers, service users and stakeholders.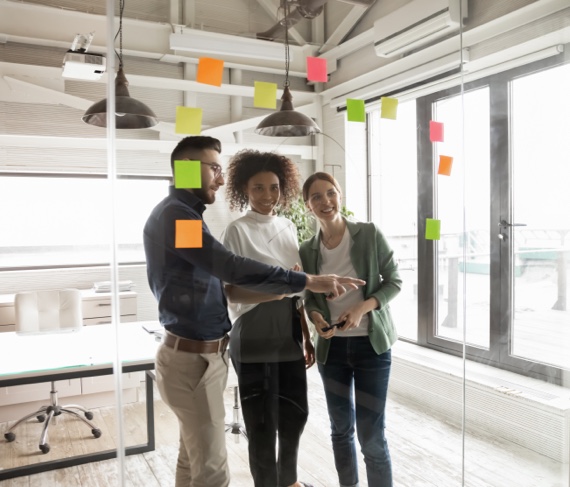 Our expertise
The importance of creating services with the end user in mind is a long-held philosophy of Jumar. Whether it's integrating legacy systems with digital interfaces or creating aesthetic, instinctive software in line with your design principles, we map the end to end user journey and combine it with our extensive knowledge of design, content and strategy. This optimises the experience across all user groups.
Our approach
The wide range of activities involved in UX/UI design means there is never a one-size-fits-all solution. Jumar's broad expertise, however, enables it to research, design, test and deploy the best user experience for our clients and their stakeholders. With specialist UX consultants working alongside our Development, Business Analysis and Architecture teams, we build the user journey into every aspect of the engagement.
Why Jumar
Flexible
Engage discretely or as part of the design, development, implementation and support of a full service
Expert
Deep domain knowledge in insurance, retail banking and Government
Established
Established resources for conducting wide-ranging user research