A set of corporate values should be more than a series of platitudes in a frame in a company's reception area. That's why we have worked hard to embody our company culture in a set of core values that we can confidently stand behind. We always put collaboration at the core of our four values: integrity, empowerment, innovation and passion – and we believe this has been key to our success and growth over more than 20 years.
Our values
In 2022, we carried out a simple exercise to find out what employees at Jumar thought of the company they work for. We are incredibly proud that the most common responses became our values:
Collaboration
This ethos reflects the fact that there is rarely a 'one size fits all' solution to any challenge, and that talking, co-operation and partnership are the most effective ways of making a positive difference. Collaboration underpins our core values of: Empowerment, Integrity, Passionate and Innovation.
Empowerment
We are proud of what we achieve, and we believe in enabling our people to take ownership and accountability
Passionate
We know that enthusiasm is a key to success, and we place great emphasis on building and developing teams that really care about what they do
Innovation
We have seen a lot of changes over the last two decades, and constantly look for new and better ways of working for the benefit of our people and clients
Integrity
We want to be judged by our actions, and will always ensure that we do the right thing by our people and clients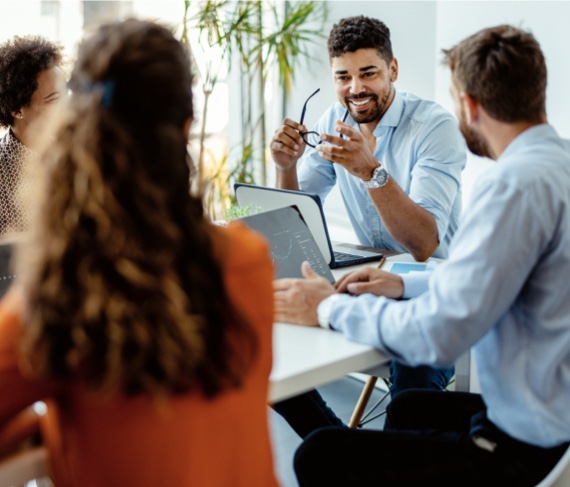 Our culture
Jumar has always been a 'people business'. From the way we support and develop our staff to the collaborative way we work with our clients, we never lose sight of our responsibilities. Testament to this, is that we have a significant number of people who have been part of Jumar for more than ten years, and clients who repeatedly trust us with their most complex IT challenges.
Our core values of empowerment, integrity, passion and innovation are all closely aligned to this culture - and our ethos of putting collaboration at the core of everything we do reinforces our commitment to putting people first.
We are an open and transparent company – and you are welcome to see first-hand how we run our business; from our quality processes through to our office environment, and from our core business operations to our social value commitments.