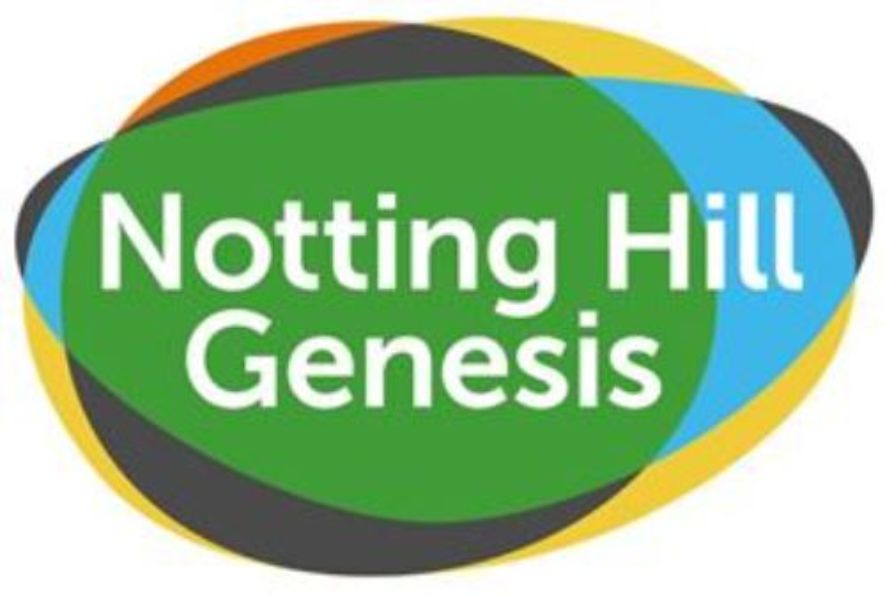 Background
Notting Hill Genesis – Embracing the power of data and cloud technology
With around 170,000 across 55,000 properties, Notting Hill Genesis needed our help to improve services for its residents, and colleagues, across London. Its digital transformation and cloud migration meant it could continue providing the same great services to lower-income families with ease.
The client
Notting Hill Genesis is a housing association that provides homes for lower-income households. It is one of the largest organisations of its kind in London, and houses around 170,000 people in some 55,000 properties across the capital and a further 9,000 in the surrounding area. Notting Hill Genesis has won awards for its high-quality homes, which are creative and sustainable, but more importantly, help create and sustain vibrant communities.
The challenge
Notting Hill Genesis has embarked on a digital transformation journey to improve services for its residents and colleagues. It has moved all its services to the cloud, enabling it to embrace the power of data and cloud technology. Changes in the leadership team led to the creation of a new CIO role, reflecting the critical importance of digital, data and new technologies at this stage in the organisation's development. Jumar was approached to conduct an Executive Search exercise for this new position due to its successful track record in recruiting for senior technology roles. The process needed to reflect not only the technical and business requirements of NHG, but also the cultural aspects. With that in mind, Jumar was tasked with sourcing a CIO to take responsibility for NHG's technology strategy and its integration with the corporate strategy while adhering to the organisation's G15 group's diversity pledge. This involved providing candidates from a range of diverse backgrounds that reflect the range of communities in which NHG works.
The solution
Using its Executive Search capability, Jumar applied its robust five-stage process to ensure the best candidates for the role were sourced.
· Consultation – Jumar interviewed key stakeholders to gain a deep understanding of the business, its challenges, and its culture. Following these interviews, Jumar shaped the requirement. Thomas International Job Create was used to help refine the job description and person specification, and Thomas Profiling assessed each candidate's personality fit for the role.
· Strategy & search – A dual-branded candidate information pack and social media content were created to provide candidates with important information about NHG, the role requirements and the recruitment process. In order to reach the most diverse pool of candidates, job adverts were placed across a range of job boards.
· Selection - Jumar conducted first-stage telephone interviews to thoroughly understand the candidates' abilities and interest in the role. This was followed by second-stage video interviews with Jumar, which were recorded to enable NHG to get a complete view of the candidates before carrying out its own final interview. Jumar utilised its in-house technology leadership team to provide an additional level of technical expertise, supporting the final stages of the process by verifying the candidate's technology competence and ability to deliver NHG's technology transformation goals.
· Candidate management – Jumar managed and assisted the candidates through the process, maintaining regular communication and providing feedback at every stage. This ensured any concerns or queries from both NHG and the candidates were addressed quickly.
The benefits
Jumar's extensive search process led to more than 200 applications, from a wide range of diverse backgrounds. The robust selection and assessment process then ensured that the best possible candidates were put forward to NHG. Providing a complete view of each candidate with a video interview and Thomas International profile saved time for both NHG and the candidates and added additional flexibility around timing and availability. The candidates benefitted from a clear, structured recruitment process, leading to a more streamlined experience.
Jumar's executive search team did an excellent job of understanding our organisation, our current and future strategy, and the sort of person we were looking for to become our first new CIO. The process was thorough, and all the candidates presented to us were credible. Jumar remained in regular contact throughout the process, keeping us informed at every step. They followed up after the appointment with helpful insight into the selected candidate. Jumar was a great ambassador for Notting Hill Genesis and I would recommend them to anyone looking for technology leaders.
Kate Davies
CEO
Contact us to learn more about how our digital transformation and talent acquisition can assist you.
Share article: