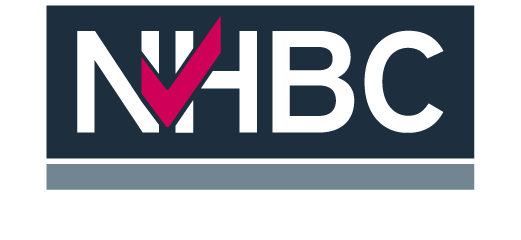 Background
Supporting NHBC in appointing its first strategic technology leader
Jumar's Executive Search team supported the National House Building Council in shaping the requirement for its first senior technical appointment to its C-Suite.
The client
The National House Building Council, usually known as the NHBC, is the UK's leading independent provider of warranty and insurance for new homes. With more than 80 years of experience, NHBC is recognised by homeowners and trusted by builders and all major lenders. Its purpose is to build confidence in the construction quality of new homes by assessing, inspecting and directly insuring new homes registered with NHBC.
The challenge
NHBC is embarking on a digital, technology and cultural change transformation program and requires a 'Strategic Technology Leader' who can create, implement, and drive the future roadmap of the IT estate (from an operational and future strategy, product and innovation perspective). With multiple stakeholders to satisfy, cultural fit was an important part of the requirement along with a commercial background to support NHBC in realising its strategy for growth.
The solution
Using its Executive Search capability, Jumar applied its robust 5-stage process to ensure the best candidates for the role were sourced.
Consultation – Jumar interviewed key stakeholders to get a deep understanding of the business, its challenges, and its culture. Following these interviews, Jumar shaped the requirement, helping NHBC realise it required a Chief Digital and Technology Officer. As cultural fit was an important aspect of the process, Jumar completed a Thomas International Job Create to help refine the job description and person specification, and used Thomas Profiling to assess the candidate's personality fit for the role.
Strategy & search – A dual-branded candidate information pack and microsite were created to provide candidates with important information about NHBC, the role requirements and the recruitment process.
Selection - Jumar conducted first stage video interviews, which were recorded, enabling NHBC to get a complete view of the candidates before carrying out its own interview stage. Jumar utilised its in-house technology leadership team to provide an additional level of technical expertise, supporting the final stages of the process by verifying the candidate's technology competence and ability to deliver technology transformation.
Candidate management – Jumar managed and assisted the candidates through the process, maintaining regular communications and feedback at every stage. This ensured any concerns or queries from both NHBC and the candidates were addressed quickly.​​​​​​​
Regulatory compliance – Jumar assisted NHBC in completing its regulatory compliance process by providing all the necessary information in a timely manner.​​​​​​​
The benefits
Jumar's executive search process ensured the best possible candidates were put forward to NHBC. Without an existing Technology expert on its Executive Board, NHBC benefited from Jumar's technology expertise throughout the process, providing an additional level of qualification. Candidates benefited from a cleaner recruitment process leading to a more enjoyable experience and an improved employer brand perception.
By working with Jumar we benefited from not only its executive search capability, but also from its technology expertise, adding a level of insight to the process. With this being the first management board-level technology role at NHBC, having the confidence that Jumar could assess thoroughly the candidate's technology capabilities was vital for us. The additional support the team provided around our regulatory compliance ensured the process was smooth and efficient. It was a pleasure working with the Jumar team and I wouldn't hesitate to recommend them to anyone looking to fill board-level strategic technology roles in the future.
Steve Wood, CEO, NHBC
My experience working with the executive search team at Jumar was brilliant. The team maintained close communication throughout the engagement and provided useful insights covering each stage of the process. Wendy and Helen are skilled, extremely knowledgeable, and ensure the service is tailored to each individual. I felt supported throughout the entire process and would recommend this to anyone looking for a C-level role.
Matt Clay, Chief Digital & Technology Officer, NHBC
Also looking to improve your C-Suite? Contact our advisors to find out how our executive search can help you too.