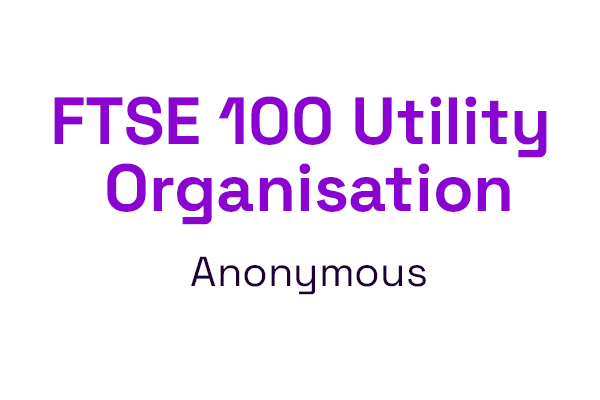 Background
Utilising in-house CIO Advisor to deliver executive search
The client is a FTSE 100 Utility organisation. The purpose-driven organisation strives to continually improve its performance and the creation of value by providing the best service to customers at the lowest sustainable cost in a responsible manner.
The challenge
The client had recently evolved its technology operating model and had created a Digital Services Team. As part of this evolution, the client required a Head of Digital Strategy and Planning. This represented a sensitive and key hire which needed to be treated confidentially. The role is fundamental in shaping and delivering the digital strategy and is accountable for seven direct reports.

The solution
Using its retained search capability, Jumar spent time on-site understanding and experiencing the working culture of the client organisation. Time was spent with key stakeholders to fully understand the role, objectives, strategy, and culture. A candidate attraction and marketing plan was created detailing:
a thorough job description to encourage diverse talent,
a tailored candidate pack including job description, person specification, application process details and important information about the client, and
bespoke landing pages created on Jumar's website to attract and retain candidates
online advertising materials
To ensure candidates were qualified and selected according to the client's requirements, Jumar undertook a first-stage interview utilising its video interviewing technology to ascertain commitment, high-level skills and experience fit, technical and functional skill competencies, and cultural fit. Jumar aided the selection and candidate qualification process, utilising its CIO Advisor to review candidates at this stage before they were presented to the client.
Psychometric testing was integrated into the process to help identify ideal behaviour requirements for the role, as well as performing Personal Profile Assessments to provide insight into how candidates behave at work, and General Intelligence Assessments to measure problem-solving capabilities and adaptability.
Benefits
Jumar's Retained Search service delivered a number of benefits to the client including:
High-quality candidates – the extensive search process covered the whole of the market (active and passive candidates) to ensure the best candidates were put forward to the client
Technology expertise – utilising Jumar experts throughout the process provided an additional level of technical expertise
Reduced time – by utilising video interviews, Jumar saved time for both the client and candidates and added flexibility with regard to timing and availability
Increased suitability – psychometric profiling ensured there was a good team fit with the candidates and highlighted behavioural characteristics
Improved service for candidates – candidates benefited from a cleaner recruitment process leading to a more enjoyable experience and an improved employer brand perception
To find out how our talent acquisition team can find the right candidates for your company, contact us.
Share article: