Strategic, bespoke C-level search within technology and digital delivered by practitioners with deep technology, recruitment and leadership experience.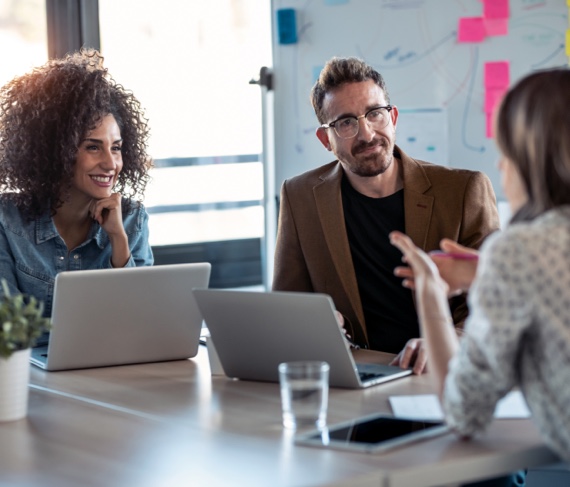 Our expertise
Jumar's Executive Search capability is managed and overseen directly by our CEO and one of our longest-serving and most experienced Client Directors. With more than 65 years' combined experience of sourcing, selecting, assessing and presenting high-quality C-level candidates, they are supported by a team of resourcing and technical professionals, a proven search methodology and in-house C-level technology domain expertise.
Our approach
We recognise that when recruiting at C-level, a truly bespoke approach is always required. Jumar creates a customised recruitment process and delivery plan for each requirement, based on our tried-and-tested methodology. This spans initial information gathering, through to a bespoke candidate attraction strategy, followed by the creation of interview processes and the setting of timelines – all underpinned by regular reporting and updates on progress.
Why Jumar
Experienced
Deep recruitment experience supported by C-level technology advisors
Tailored
Techniques and processes to take a truly diverse approach to candidate sourcing – ensuring the broadest range of candidates is considered
Unparalleled
An unparalleled C-level technology network and a dedicated Talent Acquisition team to leverage
In-house
In-house resources to assure the right outcome – including accredited psychometric profilers, recruitment marketing, and carefully applied automation to improve candidate experience