Delivering modern, well-architected platforms for your applications and data that are secure, high performing, resilient, closely monitored and cost effective.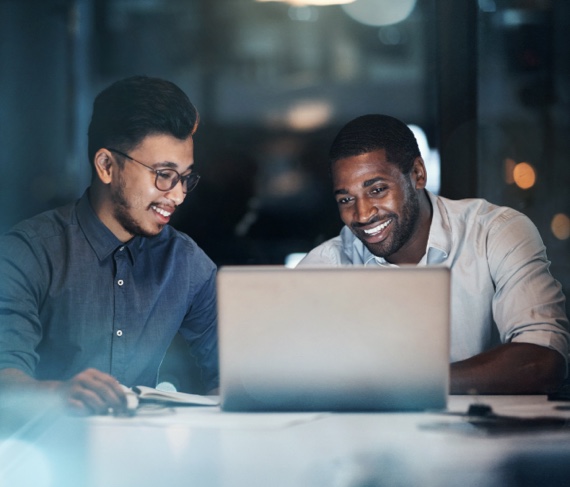 Our expertise
Our DevOps, Cloud and Platform Engineering practice brings together leading experts who are true enthusiasts to drive the adoption of a DevOps culture and help you realise the benefits of cloud computing.
From continuous integration and continuous delivery (CI/CD) pipelines to container orchestration, Jumar brings a wealth of experience across Azure and AWS.
Our approach
Jumar combines deep Azure and AWS expertise with a strategy-led holistic approach to ensure your Cloud platform meets not only your immediate needs, but will continue to provide a cost-effective, secure, reliable and scalable solution for the medium to long term.
Whether the requirement is a greenfield platform to support a new cloud-native application or the replatform and refactor of a legacy application, Jumar takes a partnership approach, openly sharing risks, issues and opportunities.
Why Jumar
Expert
Deep cloud platform expertise in Azure (Microsoft Certified DevOps and Cloud Platform) and AWS
Flexible
Technology agnostic approach – pragmatically meeting your needs through best-of-breed tools, technology and methodologies
Bespoke
Expertise in application modernisation enables the right cloud engineering solution to be delivered – depending on the outcome you require